2022 - 2nd Annual "Drive-Thru" Easter Party
Our 2nd Annual "Drive-Thru" Easter party was a huge success. Both the children and adults seemed to really have a good time. We had various game stations set up, a scavenger egg hunt, and pictures with the Easter bunny.
2021...The Year in Review
A look back on all of our church events for the year 2021.
Children's Nativity & Birthday Party for Jesus
Highlights from this year's Children Nativity and "Birthday Party" for Jesus.
2021 Christmas in St. Michaels Parade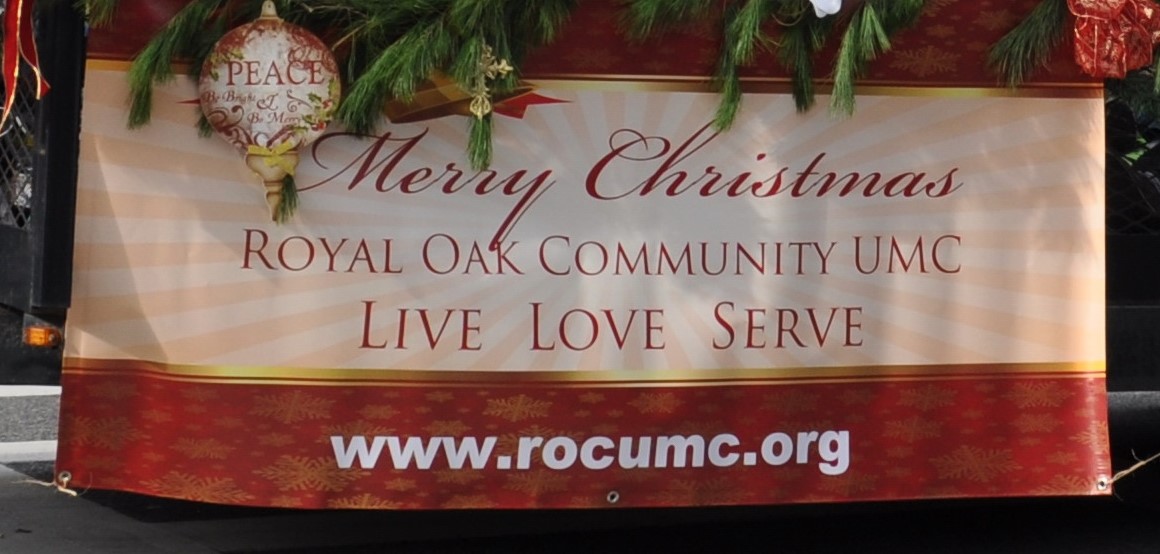 On Saturday December 11th we had a float in the 2021 "Christmas in St. Michaels" parade. Here are some of the picture from the event.
St. Michaels Middle-High School Choir
Amy Effler,

Music Teacher and

Choir

Director, at St. Michael's Middle High School directed the SMMHS SAINTS

CHOIR

outside, on the lawn of Royal Oak Community UMC on November 5th, at 6:30 pm!



The church provided hot cocoa, hot cider and sweets to go along with beautiful music! These kids had not been able to perform during the (stupid) pandemic and they were so excited to share their music in front of a crowd. It was a very festive evening!
2021 - 2nd Annual Drive-Thru Halloween Party!
Scavenger Hunt, Games, Candy, and lot of fun! Saturday October 30th. 1:00 - 3:00pm. A great time was had by all!
Water Party & Blessing of the Backpacks!
On Sunday August 29th we had the "blessing of the backpacks" during our church service. After the service, the kids (and adults) had a fun time at our second outdoor water party. Looks like this may just become an annual event!
Christmas in July
July 25, 2021
A little bit of Christmas in the middle of July!
School's (almost) Out for Summer Celebration
Sunday June 13th
We had a wonderful Celebration Sunday on June 13th with several new families in attendance!
We had coffee & donuts before church, guest musicians, and a wonderful service by Pastor Tim. We also re-started our Sunday School and Nursery program! And if that wasn't enough...after church we had a family picnic with hot dogs, hamburgers, ice cream, and outdoor games for the little ones!!