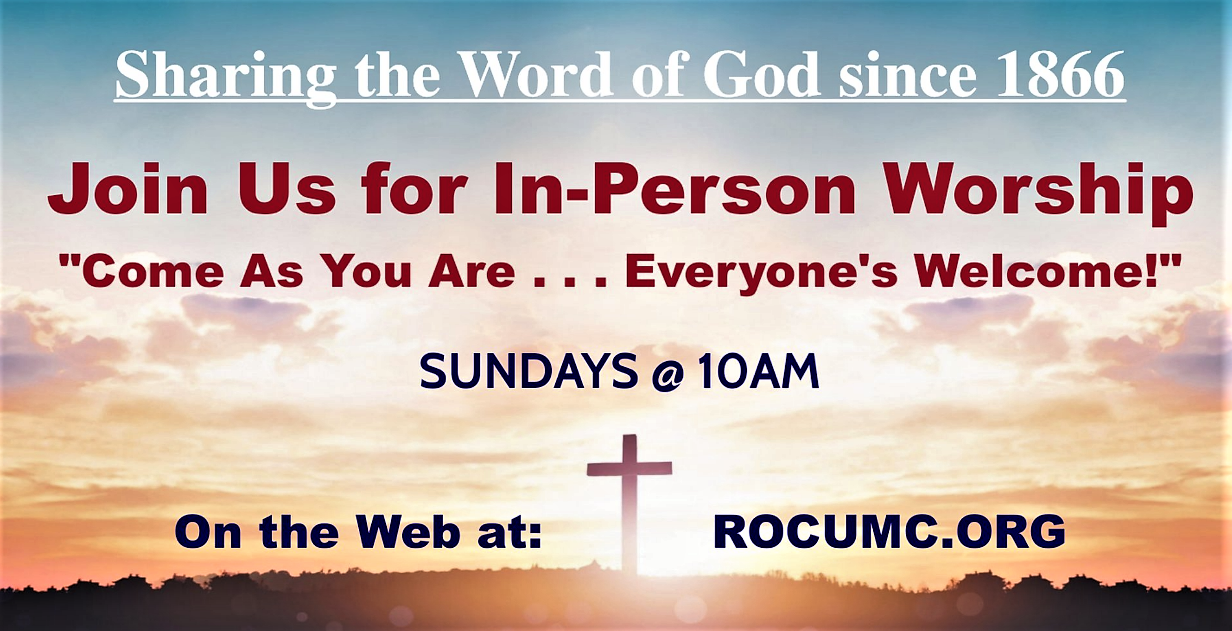 If you miss a Sunday, simply click on the "Sermons" link at the top of this page!
Our Church
Our Pastor
3rd Annual Crab Meat Sale
Royal Oak Community United Methodist Church's
3rd Annual Crabmeat Sale (in conjunction with Chesapeake Landing). 1-pound containers of Miles River Brand Lump/Backfin Crabmeat $38 The crabmeat will be delivered to the church on Oct. 27th Pick-up will be car side – no one gets out of their cars. Pick-up will be from 4-5:30pm on Oct. 27th.
For questions or to order contact: JR Burkhardt @ 410-829-5832
2nd Annual Drive-Thru Halloween Party!
Scavenger Hunt, Games, Candy, and lot of fun!!!
Saturday October 30th. 1:00 - 3:00pm in the church's parking lot. 6968 Bellevue Rd - Royal Oak, MD.

Every Weekday Morning @ 9:00AM.
Everyone is welcome! Simply download the ZOOM App, then join us for a fun way to start your day with God and some of our church members. A time for Devotions, Prayers, Blessings, Concerns and Fellowship. We'd love to have you stop by! Click HERE to Join In